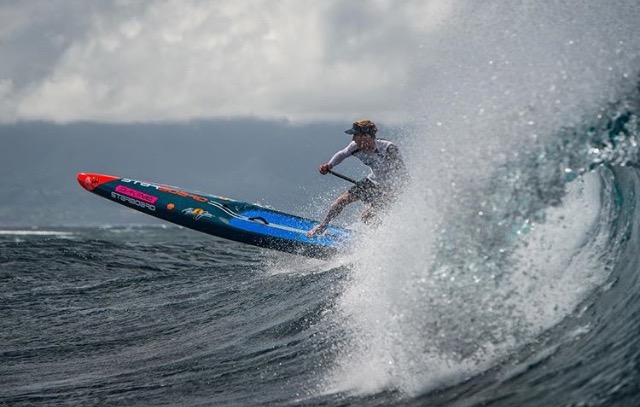 Disciplines: Men's SUP Technical Race and Distance Race
Age: 22
Nation: Hawaii
Titles: ISA SUP Technical Race Gold Medalist 2015, ISA SUP Distance Race Bronze Medalist 2015

About: I have been stand-up paddling for about eight years now. I tried it for the first time about 11 years ago but didn't get into it and start training for it until I was 14 years old.

I eventually got into SUP because of a few reasons. The first reason was that I saw Laird Hamilton doing it in the summers as cross training for big wave surfing, and I always dreamed of surfing big waves like him, so I wanted to copy everything he did. The next reason was because of my dad; he told me that this sport had the potential of becoming the next biggest water sport out there, and I needed to start trying it.

What inspires me most about SUP is the people. It is such a tight community. We're always helping each other and having fun on and off the water. SUP is one of the most fun water sports that you can enjoy anytime and anywhere.

One of my biggest moments in my SUP career would have to be winning the Redbull Heavy Water event.

Besides being a stand up paddler, I love to take care of the ocean as best as possible by doing my part in cleaning up and joining Sustainable Surf and Parely, who is the next force in that movement. Also, I create kid camps at my home in Maui to get the next generation started early.
I am really looking forward to the new discipline, which is the sprint course, and being in the hometown of the Viking himself, Casper.