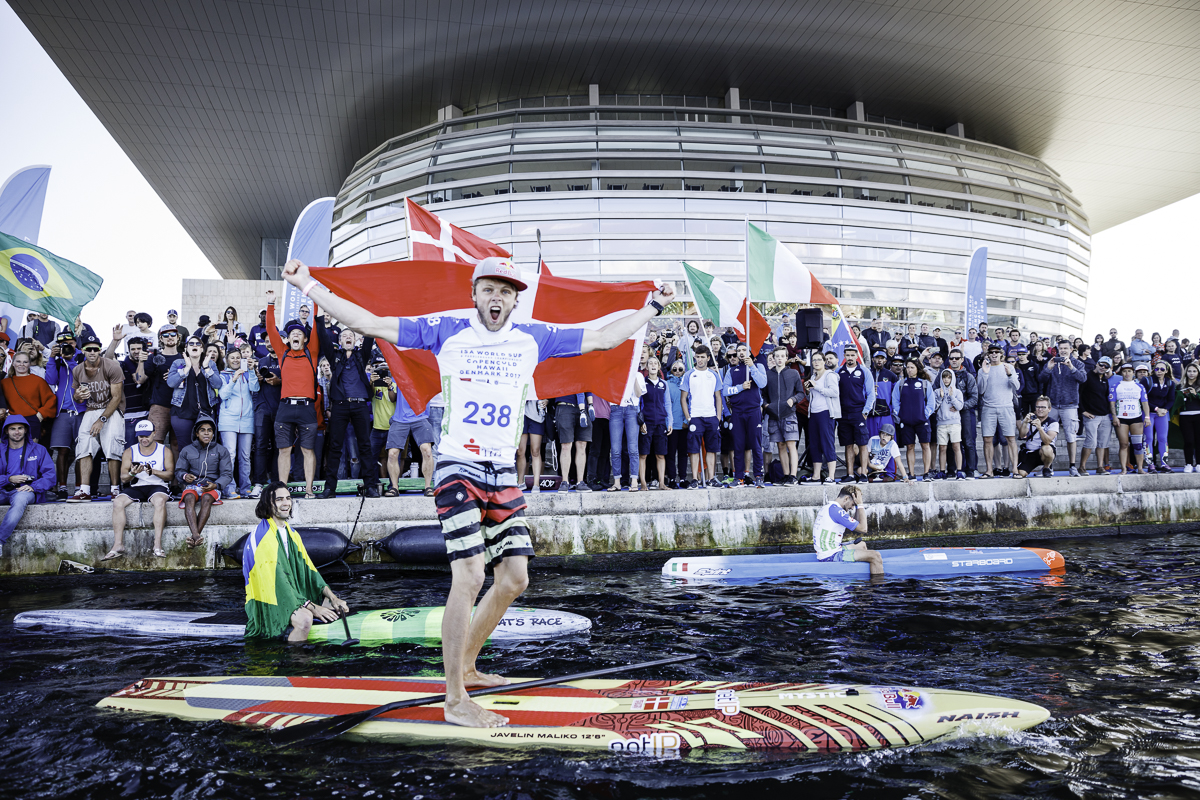 Disciplines: SUP Technical Race and Sprint Race
Age: 23
Nation: Denmark

Titles: 3 x ISA SUP Technical Race World Champion (2013, 2014, 2016), 3 x European CUP Champion (2013, 2014, 2015), 10 x Danish SUP Champion, APP SUP Race World Tour runner up 2016

About: I first started SUPing when I was 13 years old. It started as just a side activity to surfing, and now, ten years later, it is at the centre of my life. I was on a surf trip on the island of Madeira and, on a day when the waves were small, my uncle pulled out his SUP board and let me try paddling around. I was immediately hooked, and SUP quickly became my main passion and obsession.

I love SUP because it opened the door to a completely new perspective of being on the water and to many new adventures. What inspires me the most about SUP is how it allows me to explore the world, meet new friends, and have fun playing with Mother Nature every day.

I won my first ISA SUP World Title in 2013 in Peru against my childhood hero Jamie Mitchell. That has been the biggest moment for me in SUP. Catching that last wave together with Jamie, shaking hands on the wave as a sign of respect and then proceeding to sprint to the finish line has defined and shaped me as an athlete:
Good sportsmanship is everything. It is a value I have embraced and continue to strive to live by both in victory and defeat.

When I am not competing, I like to go surfing and exploring in Cold Hawaii and around the world. I am an elected ISA Vice President. I contribute time, ideas, and work to develop the sport of surfing worldwide with a focus on SUP. As an athlete, I love my sport, and I am honored to be in a position to help shape SUP as it grows and matures as a sport.

Recently, I started an SUP School in Cold Hawaii with my girlfriend Mette called, "Viking Adventures". When we are not travelling the world, you can find us teaching and sharing our love for SUP in all its forms in Denmark.

I love competing at home in front of my friends and family against my SUP friends from around the world. There is no greater honor for an athlete than to compete for a gold medal on a home beach. I can't wait to show the world what an awesome SUP nation Denmark is.